Emotional & Spiritual Freedom for You
Facilitating healing and growth leading to deeper connection with God, yourself, and others.
Recently I was told by someone seeking help that my services were characterized to them as long-term healing versus a quick fix. I share this because I agree. Long term healing, however, does not necessarily mean spending a long time in psychotherapy. No matter how long it takes I wish for you to be and feel emotionally and spiritually free. I have pursued training in methods that are effective and efficient to help resolve issues that have kept you stuck with this vision in mind. So, if you are adjusting to a life transition, have a history of trauma, or just know you are stuck and don't know why I would love to help.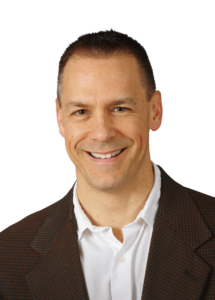 If you are seeking individual psychotherapy I have extensive experience with: Trauma, Dissociative Disorders, Ritual Abuse, Complex PTSD, Borderline Personality Disorder, Depression, Anxiety, EMDR Therapy, Sensorimotor Psychotherapy, Inner Child Work, Grief and Loss, Divorce Recovery, Relationship Issues, Anger/Resentment, Sexual Impurity/Addiction
Psychotherapy for Couples
If you are seeking couple psychotherapy you can expect to: examine the process of conflict as well as content, examine blocks to intimacy, learn about the differences between you and your spouse and work toward accepting and valuing them, build a deeper friendship in your relationship, rebuild after an affair or sexual betrayal, utilize EMDR and Sensorimotor Psychotherapy to heal marital wounds.
I want to share with you a few thoughts about how I view Christian Counseling. This has been an interest of mine from the beginning of my training and there are many ways to see this concept, many more than I could write about here. In fact, I chose to get my education at Trinity International University because of the quality of the clinical program and also the focus on the integration of psychology and theology. I am professionally trained as a Licensed Professional Counselor but before this I became a Christian. This means that I come from a Christian world view as I assist others with healing and growth. I have chosen to become highly trained in methods of treatment that are clinically effective and can be used with integrity through a Christian worldview. This means that Christ is my authority as He is revealed in scripture. I wish to approach every client as Christ would whether that person is a Christian or not.